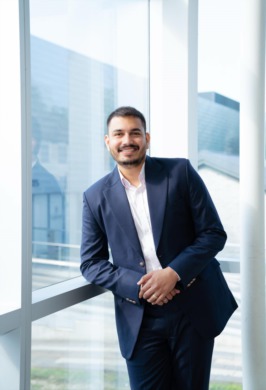 Your Multilingual Partner in Real Estate
As a dedicated and enthusiastic realtor based in Ontario, Canada, I am thrilled to offer my services to guide you through the exciting journey of buying or selling your property. With a deep passion for real estate and a unique advantage of being fluent in three essential languages – Punjabi, Hindi, and English – I am committed to providing you with a seamless and personalized experience.

 Unlocking Opportunities in Your Preferred Language
Understanding the intricacies of real estate transactions can be complex, but I bridge the gap by communicating in the language you're most comfortable with. Whether it's discussing your property goals, explaining market trends, or negotiating the best deal, I ensure that nothing gets lost in translation. My multilingual abilities empower you to make informed decisions at every step.

 Navigating Ontario's Diverse Real Estate Landscape
Ontario's real estate market is as diverse as its population, and I am well-equipped to navigate this landscape. Whether you're looking to invest in a bustling urban center, a peaceful suburban neighborhood, or a charming rural setting, I have the expertise to help you find the perfect property that aligns with your vision and goals.

 Your Partner from Start to Finish
As your realtor, I am not just here for the transaction; I am here to build lasting relationships. I am dedicated to understanding your needs, addressing your concerns, and exceeding your expectations. From the initial consultation to the final closing, I am your reliable partner who prioritizes your interests above all else.

 Market Insights Backed by Research
Real estate decisions should be rooted in data and insights. I provide you with up-to-date market information, trends, and comparative analyses, empowering you to make confident choices. Whether you're a first-time homebuyer, a seasoned investor, or a seller aiming to maximize returns, my knowledge ensures you're positioned for success.

 Professionalism and Integrity
My commitment to professionalism and integrity is unwavering. You can trust that I will uphold the highest ethical standards in all transactions. Your satisfaction and trust are paramount, and I work tirelessly to earn them every step of the way.

 Turning Property Dreams into Reality
With my trilingual capabilities, profound local knowledge, and a genuine passion for real estate, I am here to turn your property dreams into a tangible reality. No matter the language you speak, I speak the language of real estate, and I'm excited to embark on this exciting journey with you.

 Contact Me
Ready to take the next step? Reach out to me in Punjabi, Hindi, or English, and let's start discussing your real estate aspirations today.